In partnership with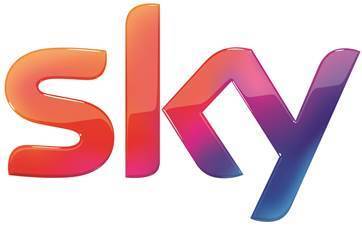 Sky Q Experience
Enjoy the UK's widest range of
Ultra HD entertainment
Watch your shows around the home
with wireless Sky Q Mini boxes
Download recordings to your
devices to watch on the go

Enjoy the UK's widest range of
Ultra HDentertainment
Watch your shows around the home
with wireless Sky Q Mini boxes
Download recordings to your
devices to watch on the go
Vouch and Sky have partnered together to bring unmissable offers of TV and Broadband at an incredible price.
You could save up to £468** Simply select a call back time and Sky will be in touch
With savings

up to 45%

**, arrange a call back direct with a Sky expert with just a couple of clicks...
Simply choose the best time to call and Sky will call you back within 24hrs
New Sky customers only, 18-month minimum term, prices may change
New Sky customers only , Already a Sky customer? all you need to do instead is a make a quick call to their home move team on 0333 759 2575.
Euphoria © 2019 Home Box Office, Inc. All rights reserved. HBO® and related channels and service marks are the property of Home Box Office
Legals
* All Sky Q kit is loaned to you at no cost. Set-up costs from £20 New customers only, Set-up cost: 1TB – £20 for new customers, 2TB – £75 for new customers taking Sky Q experience, otherwise £199.
**£468 saving: Saving compares non-offer out of contract price over 18 months for Sky Entertainment (£27pm), Cinema (£11 pm), Sports (£30pm) and HD (£5pm) on a rolling monthly basis = £73 pm.
General: Subject to status. Upfront payment may be required. Connect to TV using HDMI cable. You own the Sky dish. Prices may vary if you live in a flat. Prices may go up during your contract. Weekend [set-up/service visits] £15 extra. You must get any consents required (e.g. landlord's). UK, Channel Islands and Isle of Man residential customers only. Email address required so we can keep in touch about your services.
FBI © 2019 CBS Broadcasting, Inc. All Rights Reserved. Instinct © 2019 CBS Studios Inc. All Rights Reserved. Euphoria © 2019 Home Box Office, Inc. All rights reserved. HBO® and all related programs are the property of Home Box Office, Inc. City on a Hill © 2019 ShowtimeNetworks Inc. All Rights Reserved.Sky Q experience: Provides same Sky TV channels as main Sky TV subscription  on another box. To receive Sky HD channels on your Sky Q experience box you need a Sky HD box and the HD pack. If you have home broadband, your internet-enabled Sky boxes must be connected to your router if we've provided the equipment you need to connect (E.g. an On Demand connector). Sky Q experience includes Sky Go Extra at no extra cost. Sky Go terms apply.  All Sky Q kit is loaned to you at no cost and must be returned at the end of your relevant subscription. Sky Q 1TB box: 700GB personal storage. Sky Q 2TB box: 1.7TB personal storage. 300GB storage reserved by Sky. 3-month free Spotify Premium offer: Available for new and existing Sky TV customers. Not available to existing Spotify Premium subscribers, Premium for Family  subscribers, or if you have previously enrolled in a Spotify Offer. Spotify access through Sky Q box and other devices, Spotify app not available on Sky± boxes. New customers: add Spotify Premium after you've completed your Sky Entertainment order. Spotify Premium usually £9.99 a month. Offer entitles you access to the Spotify Premium Service (as defined in the Spotify  Terms and Conditions of Use) for a period of 3 months depending on your eligibility. If you decide that you do not want to pay for the Spotify Premium Service after the Offer Period, you must terminate your Spotify Premium Service by the end of the Offer Period. You may only use this Offer once.
Further terms apply. Correct at 07 August 2019.